Monaco VIP Table & Bottle Service Reservations
We book at all the finest clubs in Monaco. Talk to us:
Featured VIP Clubs in Monaco:
Email Booking Form
*For a faster response, reach out to us via Whatsapp
A VIP Night in Monaco:
The night out becomes more exciting when the bottle is served in the best nightclubs. It's about experiencing the music with the DJ, dancing with all the space you need, the best views of the club and the best drinks available.
Almost all nightclubs offer some VIP nightlife services for very important people. VIP nightlife services include a special table for you or your group, bottle service, and an occasional side menu. Also, almost all clubs offer a shisha menu so you can sit back and relax with a shisha at the club. You also have your own personal waitress, you don't have to be at the bar and you can skip the line when you walk in.
Directly to the VIP entrance with you!
Booking with us, apart from the local tips and knowledge that we provide you, has its own advantages as you will be picked up outside the nightclub and taken to the disco by a hostess. You do not have to wait for entry in the queues outside the clubs. We help you book a VIP table in the best possible location for the price and always consider your opinion and preference after showing you the table map and options.
Everything will be ready for you once you show up at the club. We will take your full name and reserve it so that all you have to do is tell someone "I have a VIP table reserved under my name", and they will take you to your personal hostess.
You will then be brought to your table and the hostess will present you the menu and you are free to order as you please! You will have paid the minimum expense at the entrance, so you will have that total amount as a credit for the bottle expense. Your drinks will arrive quickly at your table and you can enjoy the night like the VIP of all VIPs.
We will give you the best suggestion to make a perfect choice when picking up a table.
VIP bottle service and prices in Monaco
The VIP bottle service includes a private table for you where you can find the mixers of your choice. If you like a blender of orange juice, a few Redbulls, a few soft drinks or even a tonic, you will have it in the
desk. You will also have a model waitress and a security guard who will serve you all night long during your stay at the nightclub. You can easily book bottle service at any club you want by calling the host's contact and telling them what you are interested in.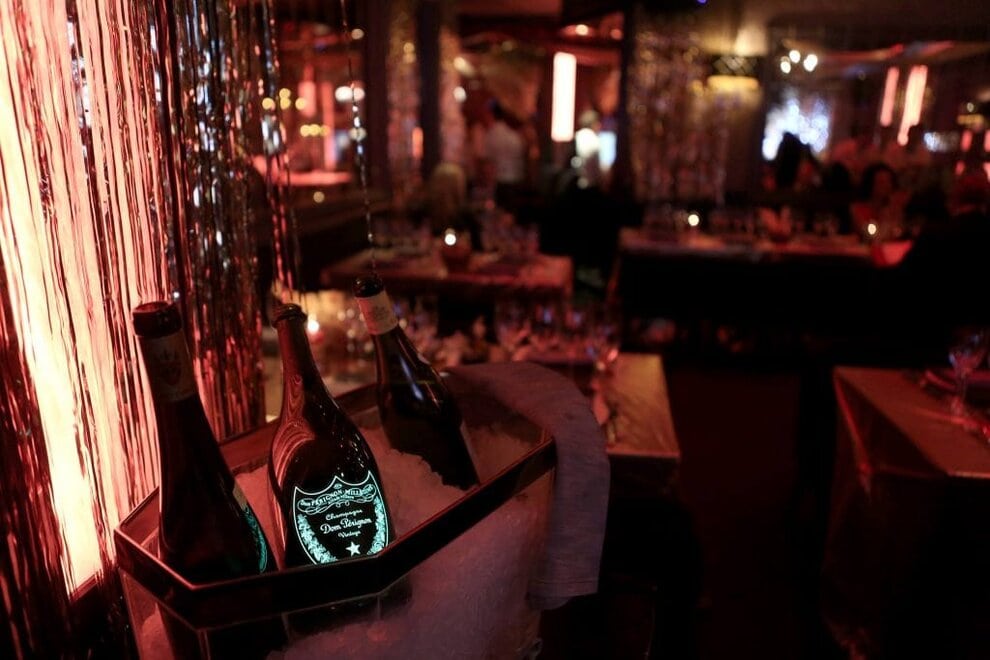 VIP tables in Monaco
Do you want to enjoy the night in a nightclub? If so, you will need to reserve a VIP table for yourself or your group. You will see a map of the table locations in the nightclub and you can choose one of the tables for yourself or your party after viewing the map. Tables have different costs based on their location in the nightclub. You can reserve a table that is within your budget.
VIP nightclubs in Monaco
Not all nightclubs offer the same services. Each nightclub has its own reputation and caters to a specific audience. Some nightclubs offer the best services for VIPs and are in the category of VIP nightclubs, however some are amazing if you are in your 20s and some more if you are in your 40s. If you are looking for a VIP bottle service and a VIP table for yourself or your group, get in touch with us and we will make sure you choose the right club for the best night possible.
Frequent questions
What is the VIP Dress Code?
You must have to look great in a VIP nightclub, whether you are male or female. It becomes quite difficult for all genders to choose what to wear when they go to the best VIP nightclubs. The woman is advised to wear short dresses with heels. Men are advised to wear a collared shirt, dress pants, and dress shoes. Depending on the city, the club, the night and the season, the dress code is sometimes flexible. So I definitely recommend that you let us inform you about what is good for the night you plan to have. Shorts are sometimes acceptable with the right shoes. Sometimes hats are not allowed. Some venues do not allow t-shirts on certain nights. Etc etc.
Feel free to send our hosts a group photo and we can help you with tips to make sure you get in!
For some VIP nightclubs, we have a more precise dress code for VIPs if we trust the gorillas to adhere to it.
What is included with my bottle service reservation?
A bottle service reservation includes a lot of VIP services and protocols for VIPs. Here are some of the things that are included in the bottle service reservation:
A hosted entry
All coverage charges (most cities)
All tips and taxes (most cities)
Cost of bottles
Cost of the table for one night
A cocktail waitress
security guard
VIP customer service
Can I have Shisha with my expense?
Almost all nightclubs offer shisha services for VIPs. You should ask the host contact about the availability of the shisha service at your nightclub. But almost always yes!
What is a minimum expense and how does it work?
Each VIP table has a minimum spend. Minimum spend means the amount that you would have to spend on alcohol during your stay. If the minimum spend for a table is $ 1000 then you have to pay that amount at the door when entering the club.
This guarantees a certain table in the club, with bigger and better tables requiring a higher minimum spend. However, the tables and the coverage costs are completely free. All the minimum cost is paid to the bottles that you order.
The minimum spend for a VIP table changes from night to night depending on the location of the table, holidays, days of the week, the nature of the live performances, renowned DJs and the number of people.
What happens when we get to the club?
VIP guests are picked up by security staff or club representatives from the gate upon arrival. They do not have to queue to enter the club. We advise you to bring your identity document, to comply with the dress code and to come in a timely manner. The club representative will take you to your table if you have reserved a VIP table with us. You will have the drinks on your table, a waitress will serve you all night and security personnel will take care of you.
Are tips, taxes and surcharges included?
Tips, taxes and surcharges are in the price of the reservation in most cases. In some cities, especially the US and London, they will be added to the final bill. In that case, leave another 20% margin for tips and taxes.
Can you send me the bottle menu?
Absolutely! We have bottle menus available for all the nightclubs we work with, just ask our host to send it to you so you can get an idea of ​​the minimum spend you would like to reserve. There are some premium offers for your reservation in which you receive some bottle packages and shows in the evening.